Management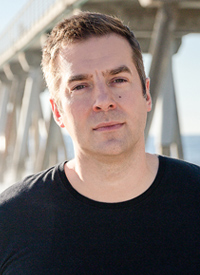 Charlie Cole
Chief Executive Officer

Charlie Cole is Chief Executive Officer of FTD, the modern florist collective, where he oversees people and operations. Charlie brings extensive digital and retail leadership experience to the 110-year-old brand, which he joined in March 2020. Before joining FTD, Charlie served as the first Global Chief eCommerce Officer for Samsonite while simultaneously serving as Chief Digital Officer for Tumi. Earlier in his career, he held executive positions and led digital transformations at Assembled Brands, Schiff Nutrition and Lucky Brand Jeans. Charlie holds a Bachelor's degree in Business Administration from the University of Washington.
---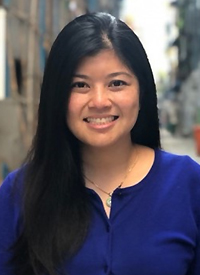 Patty Chen
Chief Operating Officer

Patty Chen joined FTD as Chief Operating Officer in May 2020. She brings a range of strategy and execution leadership from the communications, service, and manufacturing industries. She has led enterprise transformations for M&A and divestiture restructurings, infrastructure migrations, and operational optimizations. Her interdisciplinary experience includes mobilizing strategies within customer experience, supply chain, technology, and product. Prior to FTD, Patty held leadership positions at Charter Communications, Accenture Strategy, and IBB Consulting Group. She holds an MBA from Columbia University and a Bachelor's degree from Washington University in St Louis.
---
David Strauss
Executive Vice President, General Counsel and Secretary

David Strauss joined FTD in August 2021 as Executive Vice President, General Counsel and Secretary. He brings 25+ years of transformative legal, compliance and business leadership experience to FTD. David has served as General Counsel to Wallace (a publicly traded printing and consumer products company now part of RR Donnelley), Experian's Marketing and Automotive divisions, Appriss (a global software/data/analytics company now part of Equifax), and RiseKit (a SaaS solutions company transforming workforce development for underserved job seekers and supporting stakeholders). A proud girl dad, David earned his Bachelor's degree from Duke University and his J.D. from the University of Wisconsin. He whole-heartedly believes in the power of flowers to uplift, inspire and nourish.
---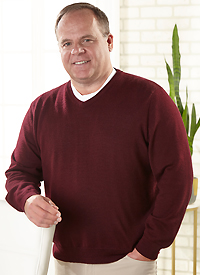 David Broadbent
Executive Vice President, Chief Financial Officer

David Broadbent has been the Executive Vice President and Chief Financial Officer of FTD since November 2019. He leads all of the finance functions for the company. Dave has more than 30 years of experience in both public corporations and private equity backed companies. Most recently, Dave was the Chief Financial Officer at Weber Stephen Products from 2013-2018. In addition, Dave was Chief Financial Officer at Jacuzzi Brands from 2008-2013 and Chief Financial Officer of Bushnell from 2005-2007. Earlier in his career he also worked for Newell Rubbermaid and Procter and Gamble. Dave has a Masters of Finance from the University of Notre Dame and a Bachelor's degree in Finance from the University of Illinois at Urbana-Champaign.
---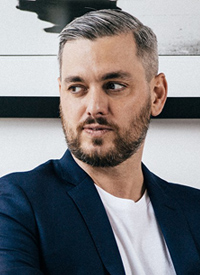 Matt Powell
Chief Technology Officer

Matt Powell joined FTD as Chief Technology Officer in April 2020, responsible for technology vision, strategy and execution across the organization. He comes to FTD as an operator, product builder and systems thinker with a long history of leadership experience in technology and digital marketing. Most recently, Matt co- founded startup studio Truth & Systems, where he was managing partner and Chief Technology Officer. Prior to that, he served as co-president and Global Chief Technology Officer of KBS, where he led the design and development of BMWUSA.com, built a sneaker customization business for PUMA, and helped companies like Apple, Dunkin Donuts, Google, Vanguard, TJX Companies and Stanley Black & Decker deliver great customer experiences online. Matt is also an avid scuba diver, a budding private pilot, and trained forklift operator. He holds a BA in photojournalism from Boston University.
---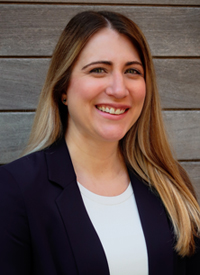 Taryn Rayment
Chief Marketing Officer

Taryn Rayment joined FTD as Chief Marketing Officer in April 2020. She brings extensive experience in global marketing, customer analytics and ecommerce. Prior to joining FTD, she held leadership positions at Cole Haan, running all retention and acquisition marketing efforts, and Tumi, managing digital marketing and analytics. She started her consumer marketing career on the agency side launching and optimizing ecommerce sites as well as digital marketing channels for a variety of retail partners. She also has B2B marketing experience from her time at Konica Minolta. Taryn holds a degree in Marketing from Rutgers Business School.
---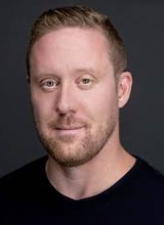 Joe Lee
Vice President, Human Resources

Joe is the Vice President of Human Resources at FTD. He joined the company in September, 2018 as a Director of HR and has been leading the department since March, 2022. Prior to FTD, he worked in HR leadership with Target and Amazon in their distribution/fulfillment networks. He is a avid photographer and spends most of his personal time with his wife and kids. Joe graduated with a BA from the University of Wisconsin, Madison.
---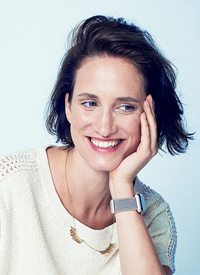 Annelies De Rouck
Chief Brand Officer

Annelies joined FTD in May 2020 as Creative Director. Annelies spent the first 15 years of her career in fashion, working with a range of designers including Karl Lagerfeld. Eager to learn all aspects of the business, she held roles in marketing, wholesale, licensing, and brand management. With that experience under her belt, she founded a beachwear brand called Seilenna. After six years of running a business, including a retail store, Annelies found her way back to what drew her to fashion in the first place: Building beautiful brands. Happy to expand beyond fashion, she thrives when creativity, strategy, and business meet, bringing a fresh point of view to a brand and its heritage.