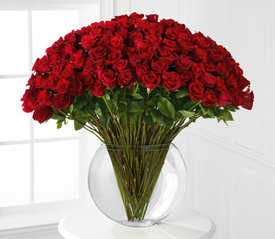 FTD Companies, Inc. is a premier floral and gifting company. We provide floral, gift and related products and services to consumers, retail florists, and other retail locations primarily in the U.S., Canada, the U.K., and the Republic of Ireland.
Our business uses the highly-recognized FTD® and Interflora® brands, both supported by the iconic Mercury Man logo that is displayed in tens of thousands of floral shops worldwide. Our portfolio of brands also includes Flying Flowers, Flowers Direct, and Drake Algar in the U.K.
The FTD Mission Statement

To inspire, support and delight our customers when expressing life's most important sentiments.

The FTD Vision Statement

To be the leading and most trusted floral and gifting company in the world.